This Podcast seeks to answer one simple question.
How do you build a business that people feel compelled to talk about?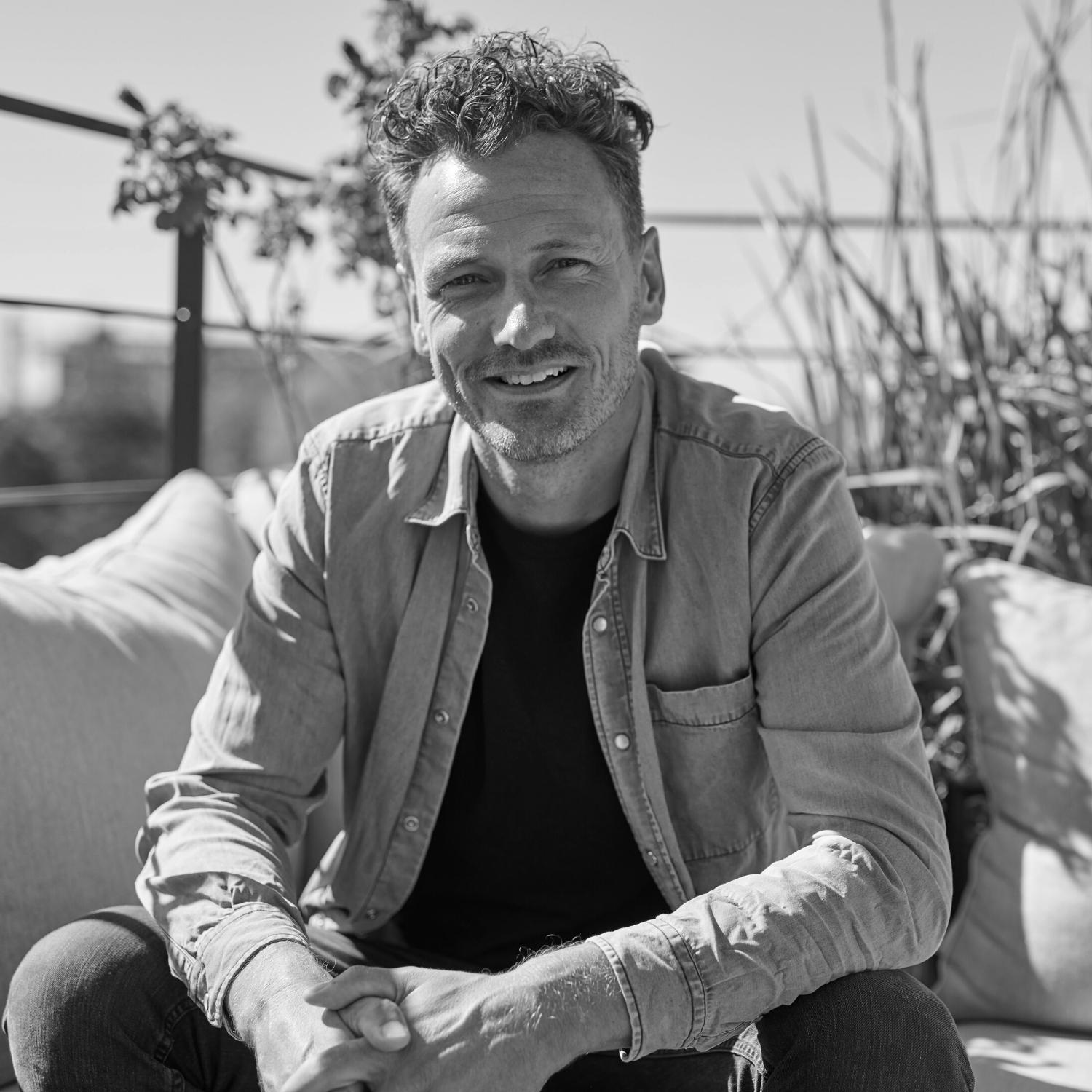 Thomas Kolster - Marketing and Sustainability Author
Thomas Kolster has been described as a 'post-purpose preacher', thanks to his writing and speaking on the collision of marketing and sustainability, and advisory work for global businesses such as Facebook, Proctor & Gamble and IKEA around the topic. In this episode Jay speaks with Thomas about the distraction of virtue signalling, the intrinsic link between customer transformation and trust, and how brands and causal investment are converging.
Summary

Thomas Kolster is a frontrunner and one of the most recognised thinkers globally where marketing, business and sustainability meet. He continuously challenges the status-quo with his vocal, and often provocative, views on values, purpose, and leadership. He proposes that in an over-crowded, do-good market, people don't buy your values or your "why", but rather who you can help them become.

Thomas has written two books, 'Goodvertising' and 'The Hero Trap', delivered keynotes and workshops in over 70 markets for some of the world's biggest and most influential companies, as well as at conferences such as TEDx and SXSW. He's judged top-awards such as Jury President at D&AD and Jury at Cannes Lions, and contributed to extended training programs in collaboration with universities and the likes of Cannes Lions and D&AD. .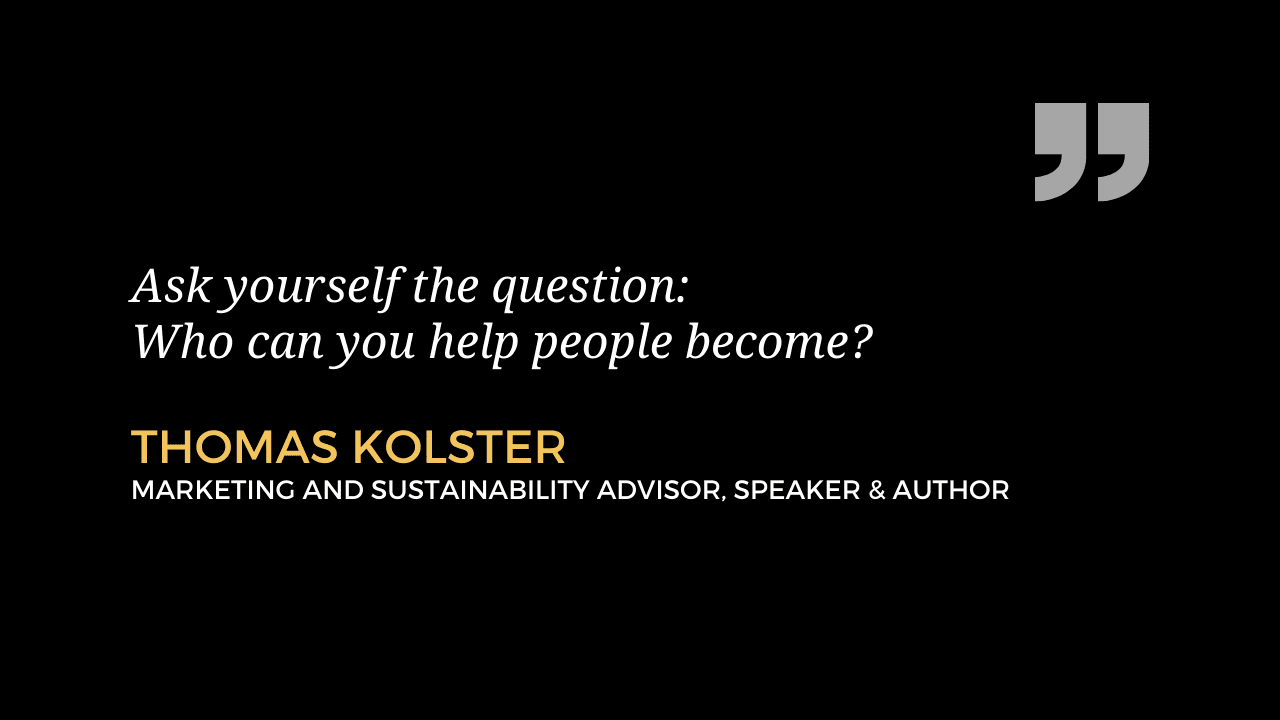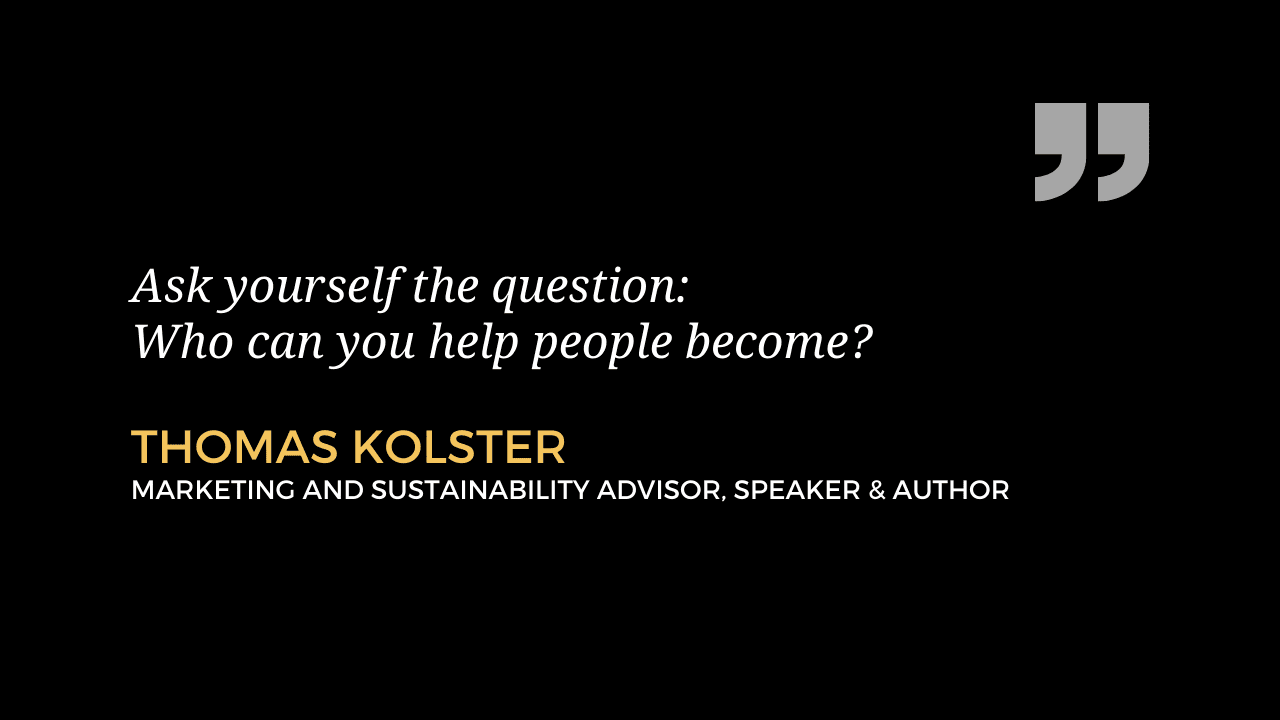 Remarkable Quotes
"Ask yourself the question: Who can you help people become?"
"Really try and live that "backseat" role. Be comfortable with it. Be okay."
"I don't like companies to talk about "consumers", because it needs to be paying respect to people's creativity, to their capabilities, so there's a fundamental respect part in that."
Relevant References
'Goodvertising: Creative Advertising that Cares' by Thomas Kolster [2012]
'The Hero Trap: How to Win in a Post-Purpose Market by Putting People in Charge' by Thomas Kolster [2020]

Connect with Thomas
Learn more about him and his work at his website
Learn more about Goodvertising here
Follow him on Twitter