Get customers speaking your language and sharing your story
From low energy, low value people of interest to highly engaged, collaborative partners.

We get it, for those who dare to think and do different, marketing today feels a bit too comfortable, too commoditised, on autopilot even.
But maybe it's just a case of looking through the wrong lens. Zoom out and it's simple to see there are people who have a problem which you have a potential solution to. The real issue isn't awareness, it's ongoing value – what are you doing to provide motivation, access and ability to the aware so that they can advocate for you?
Remarkably's unique compounding marketing strategies leverage your why, what and how to bring audiences closer, pumping their care factor until they become a high ROI community who can play a real role in growing, refining and protecting your business.
Core Communication Plan

Feeling a disconnect between your mission and marketing? We'll help you pin down the transformative journey you're seeking to take your customers and clients on, so that you can present and promote a standout value proposition with added intent, today.
Audience to Advocacy Toolkit

Want to turn your remarkable up to 11? We work to define what makes you different, develop experiences in support of this, and put in place processes which make managing, maintaining and tracking positive word of mouth simple yet strategic.
Compounding Marketing Strategy
How do you add a new dimension to your competitive advantage? Our signature service shares the secret sauce, as we infuse your intent, experiences and marketing strategy with exactly the right amount of remarkable to mobilise and monetise an enduring community.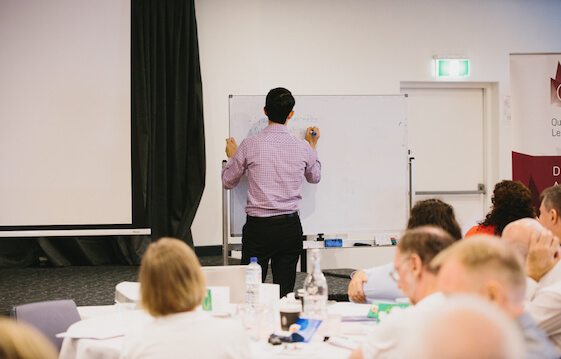 Workshops
When it comes to building more human-centric businesses which value customer interaction quality over quantity, there's an abundance of opportunity but also a lot to take in. Knowing that not everyone is starting from the same place or even the same headspace, we offer bespoke workshops tailored to the quirks and caveats of your organisation.
These sessions take in Remarkable intent, experience and community, and are designed to deliver fresh impetus, relevant insight and actionable, cost-effective tactics for improving customer acquisition and retention results.
Reach out to discuss how this looks for you.
The Remarkable Project Podcast
Our Podcast seeks to answer one simple question. How do you build a business that people feel compelled to talk about?
What does it take to create a remarkable business or brand? One which can't help but attract active advocates and fanatical fans?
Each week, Jay Tinkler seeks to uncover the essential building blocks of remarkable organisations, from the individuals who've put them in place it and the people who understand what they are, why they work and how they fit together. The Remarkable Project follows the path that experts including scientists, entrepreneurs, creatives, innovators and more, have walked when developing wildly successful and remarkable companies.