This Podcast seeks to answer one simple question.
How do you build a business that people feel compelled to talk about?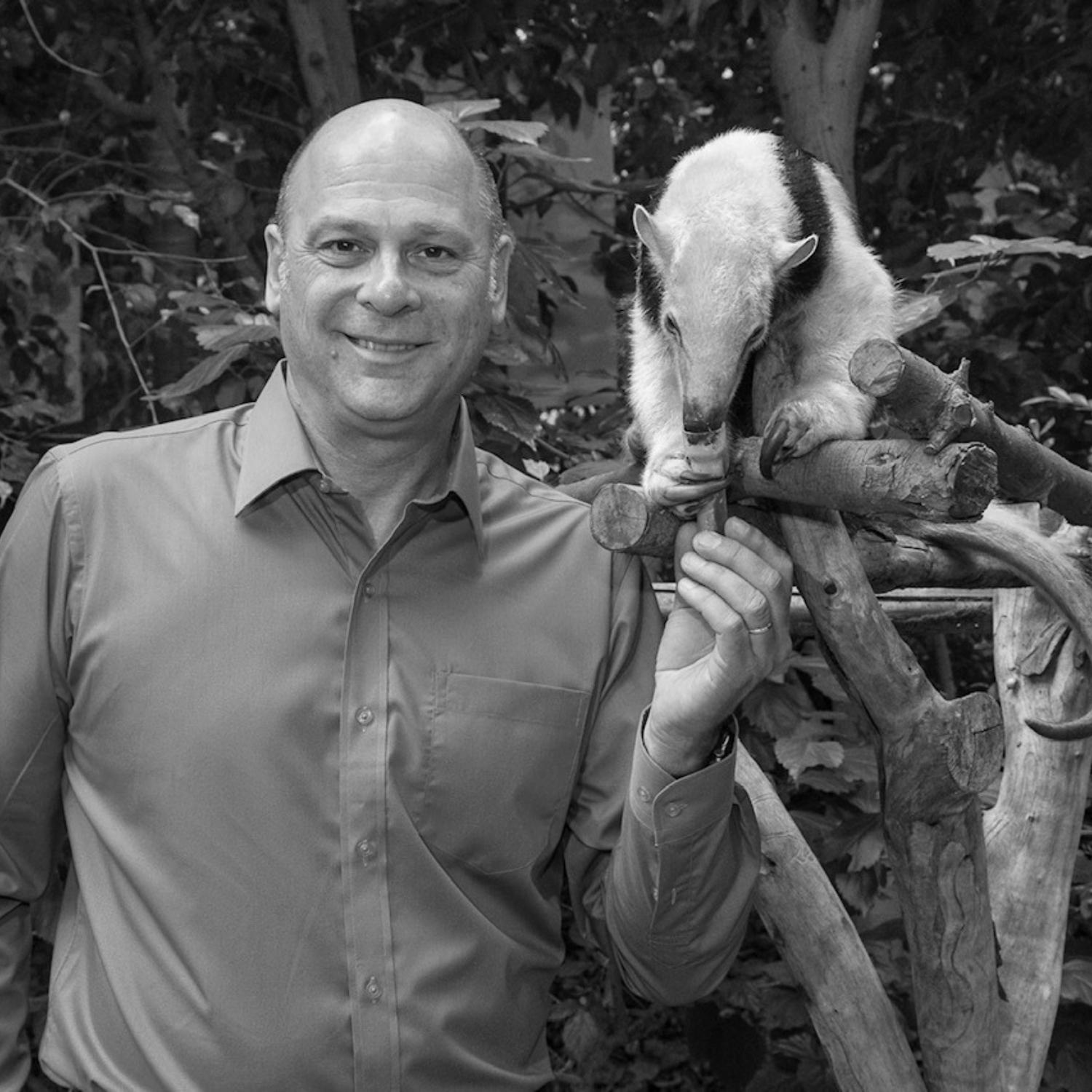 Ted Molter - Former CMO of San Diego Zoo
In this episode of The Remarkable Project Jay speaks with Ted Molter, a seasoned marketing and PR pro formerly CMO of San Diego Zoo Wildlife Alliance, about why taking a strategic approach to authenticity is something more businesses should consider, how online experience can help contend with changes in offline behaviour, and the positive worth-of-mouth effects of intentional complaint handling.
Summary
Ted Molter has been deploying marketing and PR skills in the attractions industry to advance the mission of zoos, aquariums, and family-oriented experiences for over 30 years. With a deep love for animals, Ted has enjoyed a long career that included key leadership roles at SeaWorld Ohio and the CMO position for San Diego Zoo Wildlife Alliance, where he led a rebranding program that drove revenues, donations and awareness.
Now, as a marketing consultant and collaborator, he advocates the practical skills of using and understanding data, media training to communicate key messages, and effective marketing strategy to engage audiences in mission and brand devotion. Ted describes himself as a "return on mission" specialist, and considers it his responsibility to find the intersection of passion and ration, ensuring that revenue growth provides a maximum benefit to mission, people and the organizations he works with and supports.
He is an active member of the Association of Zoos and Aquariums; past education and marketing committee chair, board member and the founding foundation board chair for the International Association of Amusement Parks and Attractions; past chair of San Diego Tourism Authority; and board member and past chairman of the California Travel Association. With the opportunity to reach families around the world with the mission of conservation, education and family fun, Ted has continued to find ways to combine his passion for animals with an endless desire to share the wonders of nature through innovative marketing and communications programs in Southern California and beyond.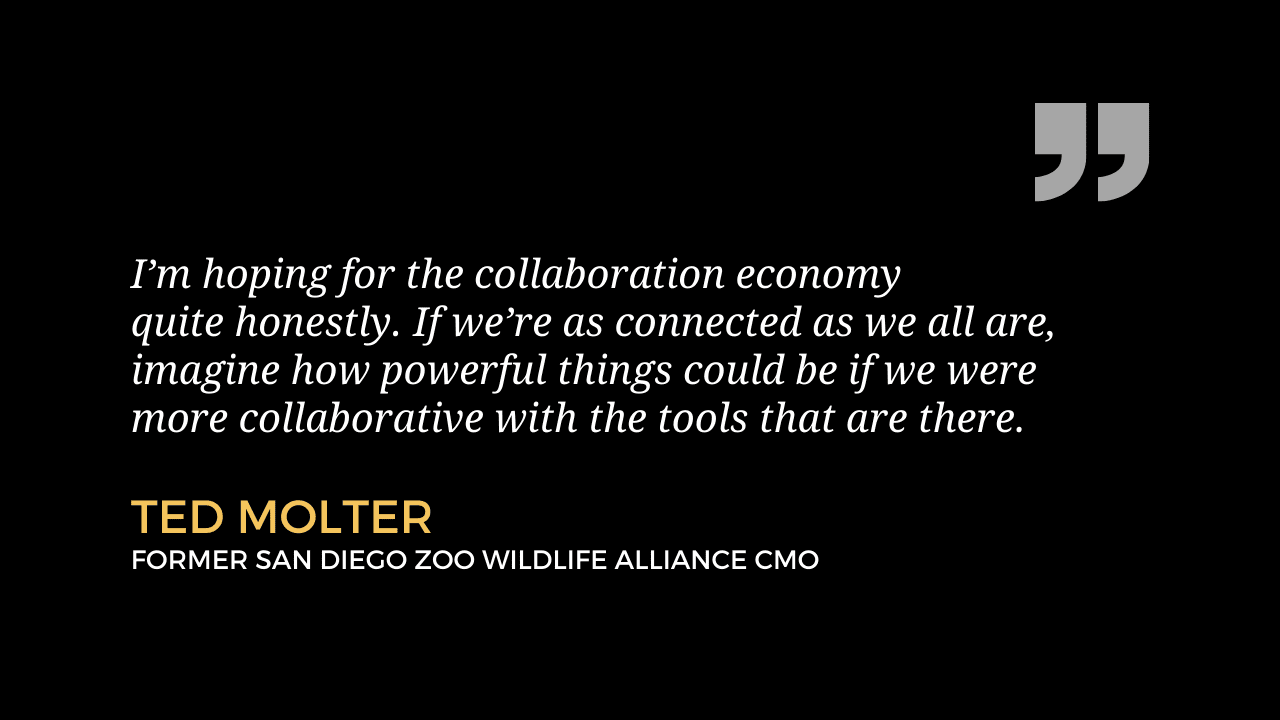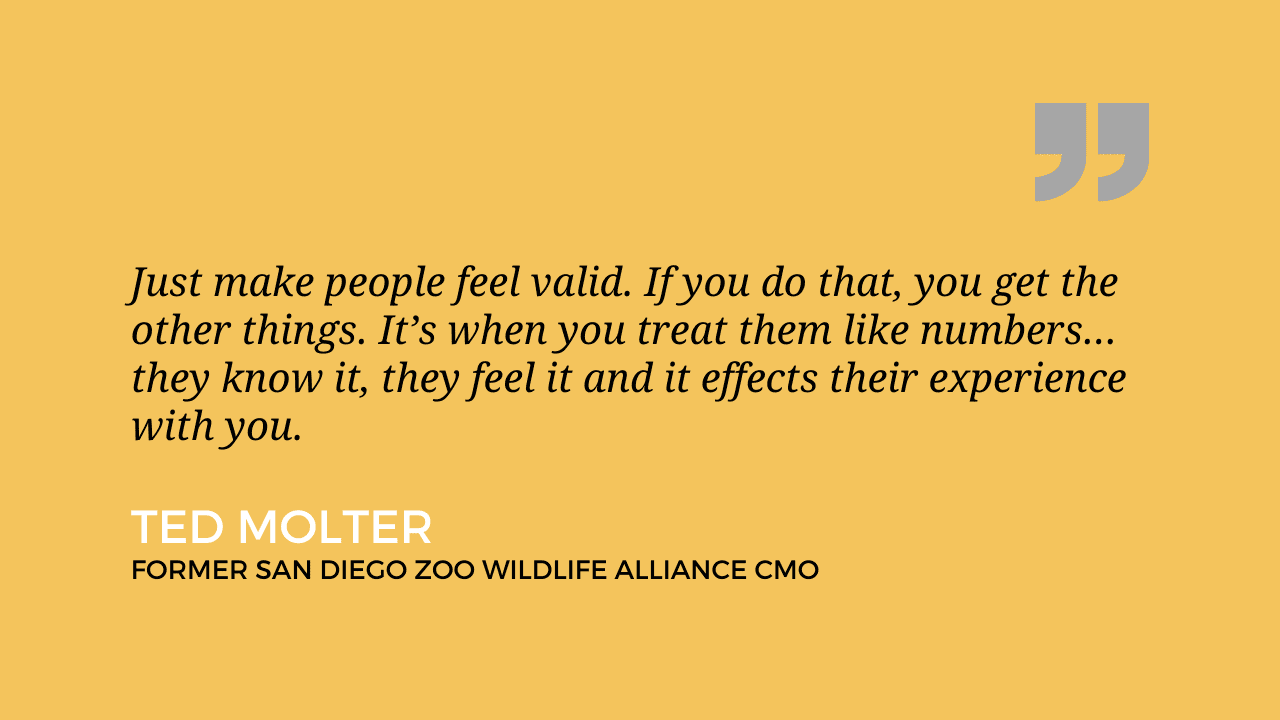 Remarkable Takeaways
Why the strategic application of authenticity can prove a game-changer for the experience a business is able to offer their customers.
How investing in online experience helps prepare you for unexpected changes in customer behaviour, even when they happen offline.
How working towards collaborative economy not only results in a better experience for the customer, it improves customer service.
The positive word-of-mouth effects of committing to intentional complaint handling for the long-term.
Connect with Ted
Find him on Linkedin
Learn more about San Diego Zoo Wildlife Alliance via their website