This Podcast seeks to answer one simple question.
How do you build a business that people feel compelled to talk about?
Robert Chesnut - Former Chief Ethics Officer at Airbnb
In this episode of The Remarkable Project Jay speaks with Rob Chesnut, Airbnb's former General Counsel and Chief Ethics Officer, about why self-awareness is so important to professional and personal progress, how influential organisations are primed to pick up the slack of governments in areas where action matters to their customers, and the data that shows companies with intentional integrity outperform the market.
Summary
Rob Chesnut retired in 2021 after over five years as Airbnb's General Counsel and Chief Ethics Officer.
A graduate of Harvard Law School and the University of Virginia, Rob worked with the U.S. Justice Department for 14 years, where he prosecuted bank robberies, kidnappings, murder, and espionage cases, including the prosecution of CIA employees Aldrich Ames and Harold Nicholson.
He joined eBay in 1999 as its third lawyer, and went on to lead their North American legal team before later founding the business' Trust and Safety team. The following 6 years saw him in the role of the General Counsel at digital education leader Chegg, where he helped take the company public in 2013.
Rob joined Airbnb in early 2016, growing their in-house legal function from 30 to over 150 professionals in 20 offices around the world. His team led initiatives to promote home sharing and address regulatory issues with local governments and landlords around the world. He also developed a popular interactive employee program, Integrity Belongs Here, to help drive ethics throughout the culture at the company.
His book Intentional Integrity: How Smart Companies Can Lead an Ethical Revolution was published by St Martin's Press in July 2020, and acts as an extension of his work helping companies develop strategies to drive integrity into their culture. He lives in San Francisco, CA.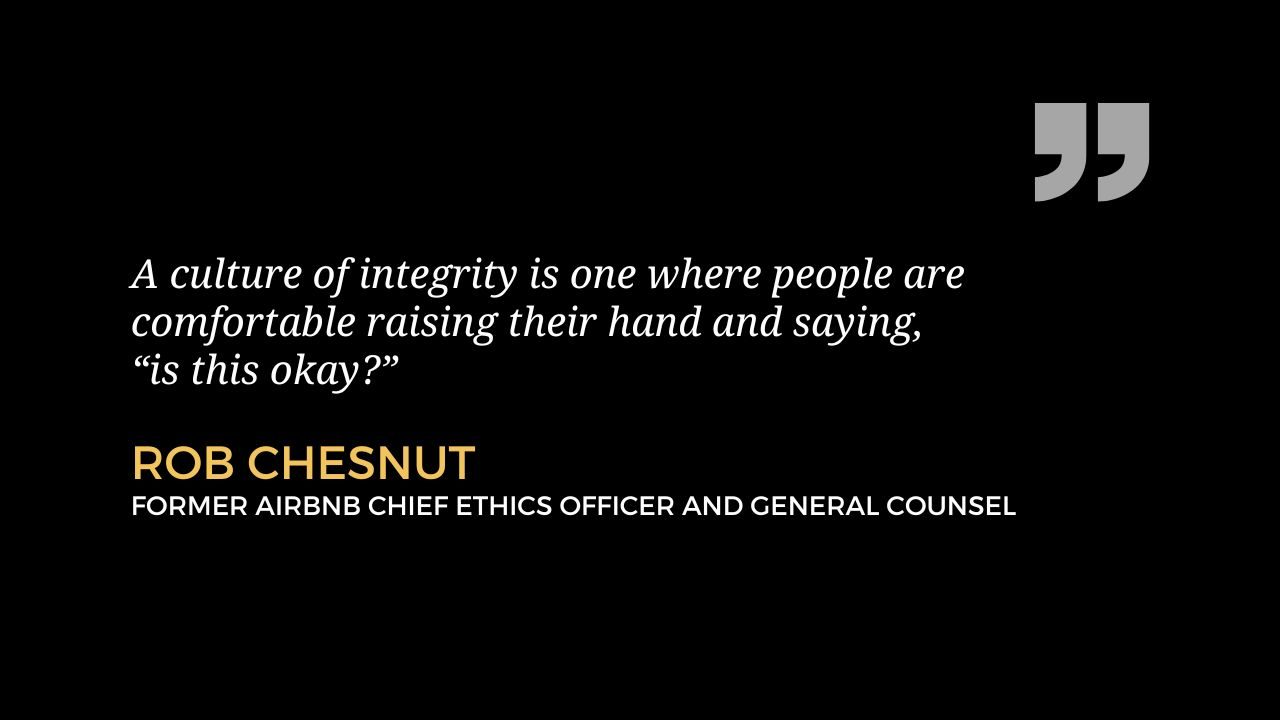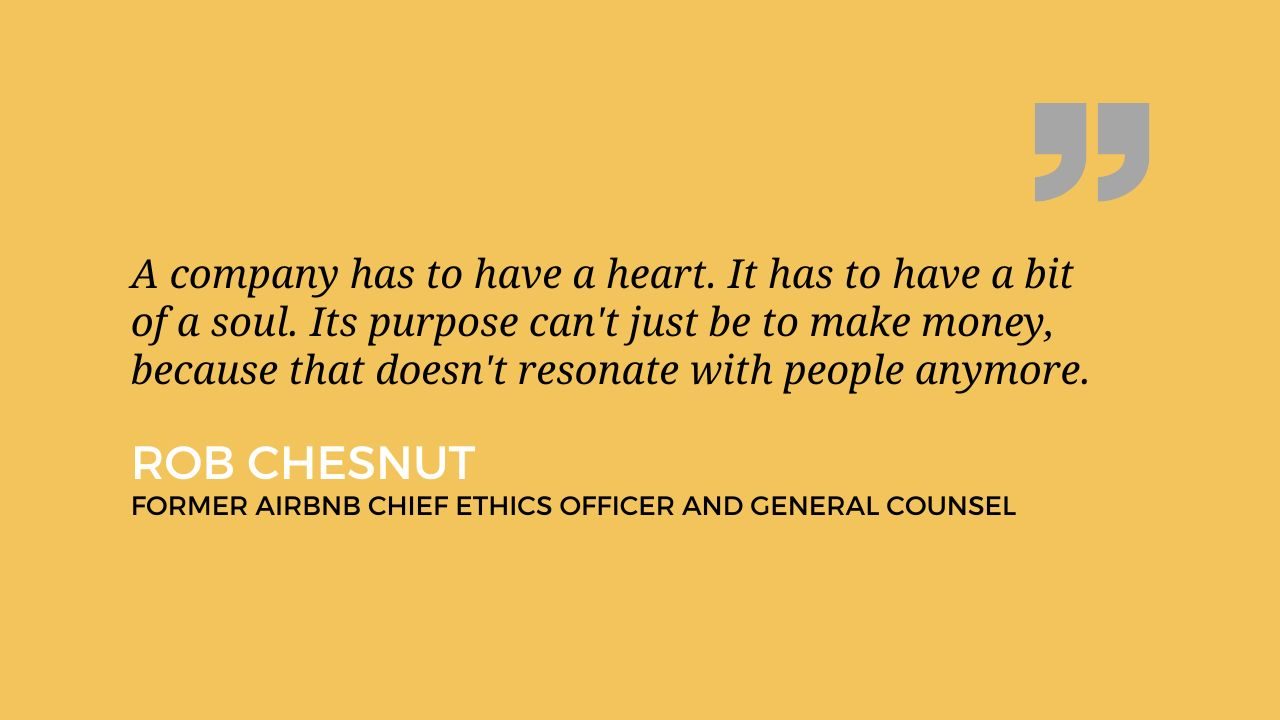 Remarkable Takeaways:
Why self-awareness and owning your mistakes is so important in enabling you to keep moving forward, in business and life in general.
How the concept of "Kinder Capitalism" feeds into thinking around what an ideal world looks like, and how organisations can help get us closer to it when governments can't or won't.
The data that shows companies with deeper purpose, who consistently act intentionally and with integrity, outperform the market.
Get connected with Rob:
Find him on LinkedIn
Learn more about Rob's work at the Intentional Integrity website