This Podcast seeks to answer one simple question.
How do you build a business that people feel compelled to talk about?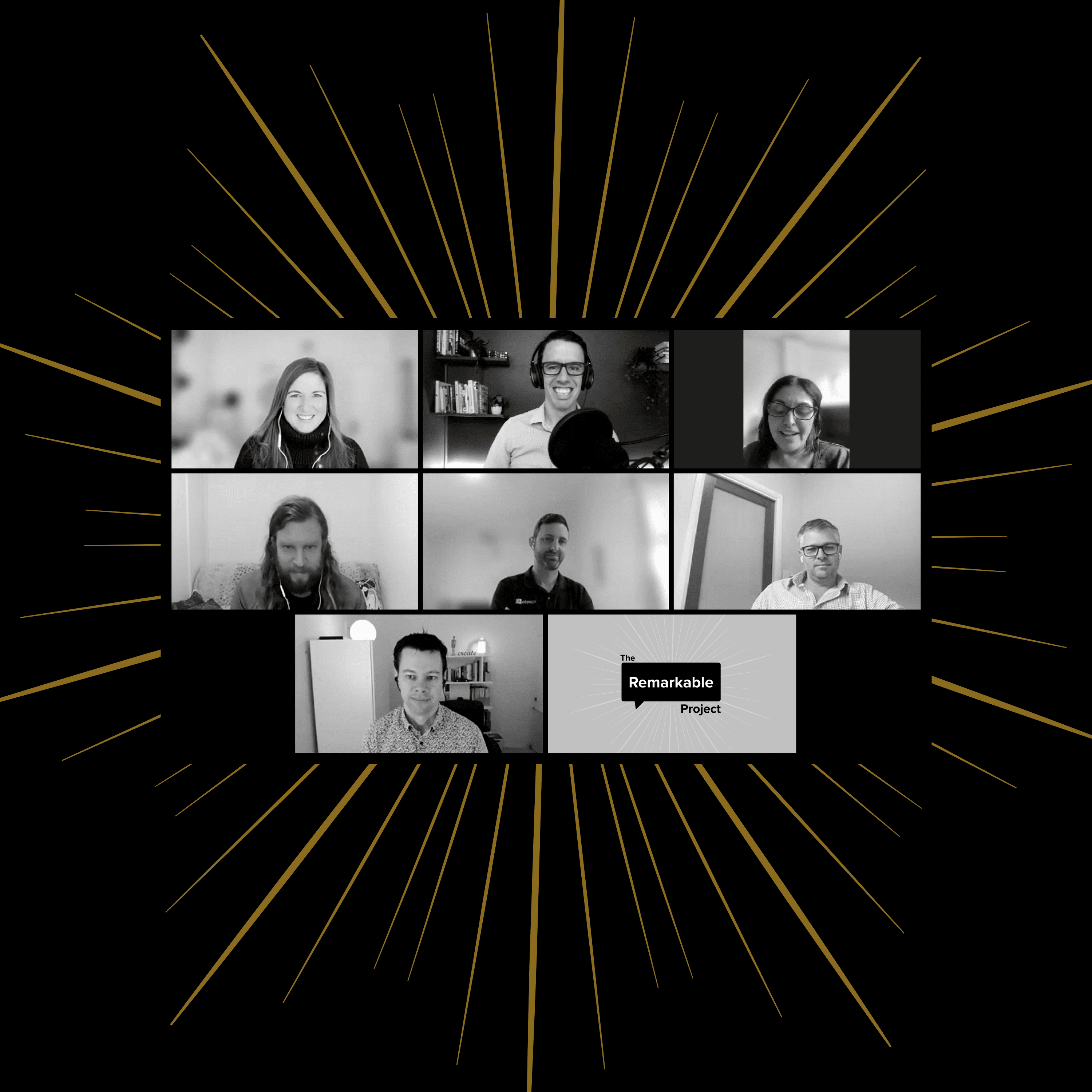 The Three Pillars to Standing Out in Your Sales Process
In this episode of The Remarkable Project Jay chews the fat with friend and business partner Neil Terry, as they tackle the topic of how to stand out in the sales process. Via a collaborative roundtable format featuring a handful of colleagues and listeners from all over, the pair touch on three powerful pillars which you can start using to support your selling and set you apart from the competition.


Summary
Our guests share their sales stories, approaches and experiences as we discuss how important an intentional approach to curating the sales experience for customers really is to business success.
Some of the key questions which inform the conversation include:
Are you prepared to talk to the value of what you're selling in a way that doesn't just focus on functional benefits?
Beyond their purchase history, what do you really know about your customers that would help you engage more meaningfully?
What qualifies as truly memorable about your sales process, and what makes your approach hard to ignore?
If you like what you hear and are keen to join us for the next Remarkable Roundtable, to share your insight on how to build a business that people feel compelled to talk about, register your interest here. We'd love to welcome you.
Connect with Us and Our Guests
Jay Tinkler and Neil Terry - Remarkably
From intentional impact to unexpected moments and compounding communities, Remarkably are about marketing done different, where making yourself memorable becomes your bottom line.
https://www.remarkably.com.au
Jay's LinkedIn
Neil's LinkedIn
Kate Visconti – Five to Flow
Go below the surface. Five to Flow is a global consulting collective that builds integrative organizational wellness solutions designed to achieve and sustain peak business performance.
https://www.fivetoflow.com
Kate's LinkedIn
Michelle O'Hara – Oh! Marketing
Oh! Marketing believe great marketing is about creating great relationships, so they're committed to facilitating as many of those as possible, across branding, marketing and sales.
http://ohmarketing.com.au
Michelle's LinkedIn
Ben Johnston – Evocative
Brand design that inspires. Evocative inspire forward progression through creative brand design so that their purpose-centred clients can think and act deliberately to perform better.
https://www.evocative.cc
Ben's LinkedIn
Brendan Forwood – SBB People
SBB People are passionate about linking the value between leadership, culture and outcomes. They offer outsourced HR services, compliance and workforce planning that help businesses build strength through their human capital.
https://www.sbbpartners.com.au/people
Brendan's LinkedIn
Louis Bartle – Bartle Real Estate
The ultimate goal of Bartle Real Estate is to de-stress one of life's biggest decision making processes – buying a home or property. Keeping everyone informed and treating each client as unique allows their expertise to shine through.