This Podcast seeks to answer one simple question.
How do you build a business that people feel compelled to talk about?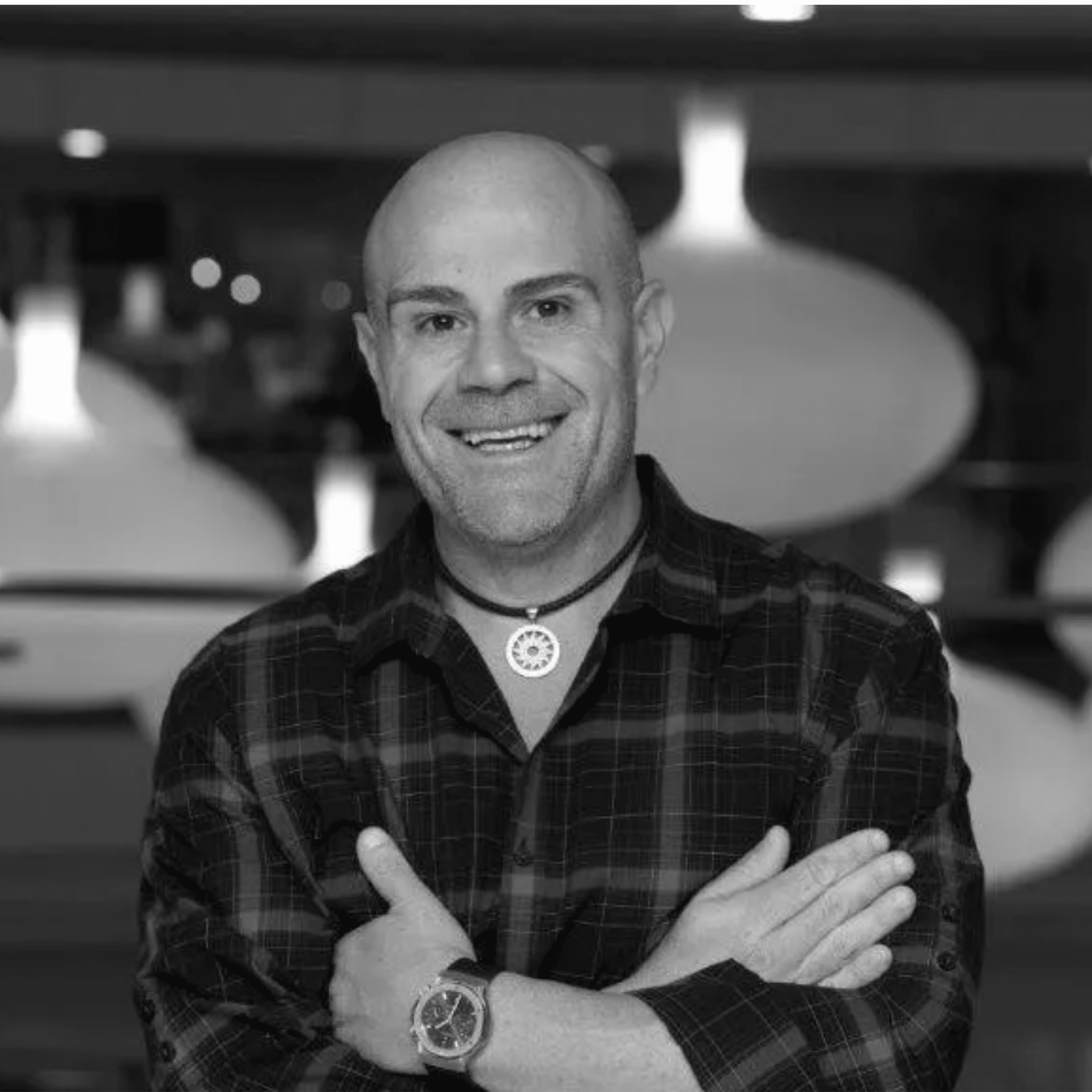 Phillip Di Bella - Founder - The Coffee Commune
Phillip Di Bella is an entrepreneur, business owner, marketeer and mentor. His unique ability to visualise and commercialise what many others may never see has been on display through establishment of Di Bella Coffee, which became Australia's largest speciality coffee company, as well as third-party businesses such as International Coffee Traders and Abbotsford Road Specialty Coffee in New York. His latest venture, Brisbane-based The Coffee Commune, is dedicated to the long term development, sustainability and success of the broader coffee industry for all participants.


Summary
Phillip is a champion of strategic business and personal growth wherever he goes. As well as driving forward the Di Bella Group of Companies where he is a Director, he also regularly lends his strategic thinking to businesses such as BDO Consulting, helping their clients overcome challenges, see new opportunities, and then supporting the commercialisation of these solutions.
In this episode of The Remarkable Project Phillip discusses the right questions to ask to unlock the true intent of a business, what makes understanding people so important to forging memorable experiences, how to encourage creativity and why it pays to avoid confusing ability with ambition.
Takeaway points:
A simple three question framework can be a great way to establish the direction of a business and make sure it holds itself accountable to the values it holds dear. What problem are we solving? How are we going to stay relevant? What is our purpose?
Narrowing your target audience and segmenting efficiently can help focus thinking and doing. Then turning this into competitive advantage relies upon identifying fresh opportunities not only to satisfy customers but to delight them, to such an extent that if you weren't there those same customers would struggle to know how to replace your impact and influence.
Adopt a mindset that a sustainable business is best build from the outside in, with customer transformation at the heart. In doing so, size, power and profitability shift to outputs of people seeing your brand positively and understanding its intent, rather than inputs which will guarantee that they care. If you choose people, they'll choose you.
Knowing how to deal with people is paramount because, despite the enabling influence of technology, most businesses are still providing solutions to human problems – by default they are people businesses. Technical excellence is no doubt important, but without the ability to empathise, connect and communicate, it will often only take you so far.
When it comes to building community around your purpose and passion, it's important to draw on your own values, be authentic, absorb expertise and learn how not to do it, then you should have a robust foundation to bring people together in ways that will benefit them and the business.
Exceeding customer expectations needs to be a strategic and creative endeavour. Life is about memorable moments, so making time to observe, listen to and, crucially, think about how customers interact with what you do to, and having a clear process to act upon what you learn, is how to maintain real relevance over time.
Remarkable Quotes:
"...If you can say "our client-base would struggle" if we closed our doors tomorrow, because no one can replicate what we do, then you have a rock-solid business."
"...We're going to see more of this communal concept…it's a great way to be efficient, which means you'll be profitable and if you're profitable you're definitely going to be sustainable."
"…The secret ingredient is emotional engagement…when people leave the room and they're telling other people, that's your brand."
Resources Mentioned:
'Entrepreneurial Intelligence' by Allan Bonsall [2014]
'The Dash' by Linda Ellis / Robert Browning [poem]
Harvard Business Review [publication]
Connect with Phillip
Learn more about The Coffee Commune
Listen to the FlashCast by PDB on all Apple Podcasts, Spotify and more
Connect with Phillip on LinkedIn