This Podcast seeks to answer one simple question.
How do you build a business that people feel compelled to talk about?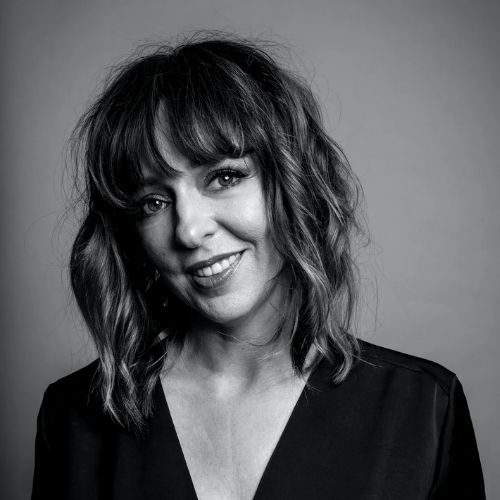 Jessica Ducrou - Co CEO Secret Sounds Group
How can we turn a creative concept into an authentic product that thousands of people are hungry to invest their hard earned money into, months before they get to experience it, and which relies on relatively limited marketing?
Jess Ducrou is co-CEO of Secret Sounds, a Live Nation partner, and producer of Australia's premier festivals including Splendour In The Grass and Falls Music and Arts Festival along with its portfolio of companies including Secret Sounds Touring, Secret Service Artist Management, Village Sounds (promotions), Dew Process (record label), Dew Process Publishing and Secret Sounds Connect (brand agency).
ALSO LISTEN ON:
Summary
Festival curator, event promoter and long-time champion of entertainment experiences, Jessica Ducrou, is a founder of some of Australia's biggest, best loved and most enduring live music and contemporary culture brands.
From getting her start in the industry at Rolling Stone magazine in the early 90s (in the accounts department!), to becoming Powderfinger's booking agent a few years later and steering Splendour in the Grass towards legendary status since 2001, Jess has lived and breathed music and the memories it can create for as long as she can remember.
Secret Sounds, the umbrella stable for the festivals, events, tours and happenings she runs with business partner Paul Piticco and their team, currently program, produce and promote Splendour, Falls Festival (in partnership) and more, and she was instrumental in getting Sydney's iconic Homebake up and running back in 1996.
Here Jess talks passion, perseverance and presenting ideas, as she pulls back the curtain on how remarkable experiences are everything when it comes to engaging audiences and nurturing a truly valuable community year after year.


Takeaway points:
Where you've come from doesn't determine where you're going, but drawing upon that which continues to hold your attention and inspire you even when all around is in flux is a great basis for the type of business that can provide ongoing purpose.
Making stakeholders, team members, collaborators AND customers feel heard and valued means their commitment to championing a product or service is heightened – they have skin in the game. It also uncovers avenues for experience refinement and NPD for less outlay than other more technical methods, where multiple ideas can be seeded before the best are developed and scaled over time.
It's important to speak authentically and transparently to target audiences about your intent, regardless of demographics, so that they can relate to why you've identified a particular customer transformation as pivotal, personally and professionally.
With live experiences especially, energy, aspiration and the unexpected are important traits that can help a consumer transcend functional product benefits and move them towards advocacy and heightened lifetime value.
A consistent path towards recognising and implementing the kind of remarkable moments that define 'sticky' business and brand behaviours, is to creatively place known consumer needs and wants into fresh contexts, novel spaces and unconventional conversations.
Even with large audiences, the relevance of sub communities shouldn't be overlooked – the more individuals and groups that feel their unique interests are understood and acted upon, the more value they extract from their interactions, compelling them to share positive stories.
If customers can be afforded a space to comfortably and confidently contribute, fertile ground for inspiration can be found, which can birth a suite of ideas to distill into new angles which will maintain relevance and interest over extended cycles.
Exposing customers to new things involves some degree of risk, but the potential rewards of uncovering something that really cuts through can outweigh these, especially when innovation is a core component of why customers trust a company.
In the partnerships and sponsorship space, brands are becoming increasingly savvy about the need to craft meaningful experiences which go deeper than mass awareness branding in highly stimulating, activity abundant environments.
New ways of connecting and communicating fast-tracked by the COVID-19 pandemic will stay with us, both in terms of internal processes and external consumer touchpoints. However, without foresight as to how these can be honed to enhance what went before, rather than implemented 'just because', they could prove a distraction in some cases.
Openness and a sense of optimism are even more important to a business and its people in the face uncertainty – productivity and resourcefulness are closely related to mental wellness.
Remarkable Quotes:
[06:15] "I was very aware that to be successful in what you do the books need to balance, you need to be able to make financial sense of what you're doing. So passion, for sure, as your driver, but having a good understanding of financials…was incredibly important, to understand how money worked, how deals worked, how to cut things in a way that everyone feels good about what the outcome is, bringing people to the table."
[12:00] "The name really reflects what's important to me, which is experience and emotion. Like sure you buy a ticket because you want to see your favourite band and hang out with your friends, but really when you're there my idea is hopefully that someone will find a little pocket in the festival where they forget about the band that they bought a ticket to see because they're so present having a good time where they are that they forget about anything that's going on outside the environment or city they're in…they're participating and they're meeting people, and it's community and you have an emotional connection with that space."
[18:20] "The beauty of a festival space is that it's all temporary, so you can try something out and then bash it down if it doesn't work, and it goes away…that creates a certain degree of comfort around taking risk."
[33:31] "Even though we're now feeling positive and certainly working to have a very busy year next year, it's going to be a long tail to recovery for us. I think probably psychologically, when your job, your industry suddenly disappears, it's pretty confronting…we couldn't have been in a worse industry for a pandemic."
[47:08] "Create an experience where they're going to be engaged, where they're going to get into a space and have the time of their lives. Think about what you want to experience when you go out and try and create that for other people. Create the ultimate festival for ourselves and invite everyone along with us."
Get connected with Jess and her team:
Visit their website: www.secretsounds.com.au
Follow them on Instagram: https://www.instagram.com/secretsounds