This Podcast seeks to answer one simple question.
How do you build a business that people feel compelled to talk about?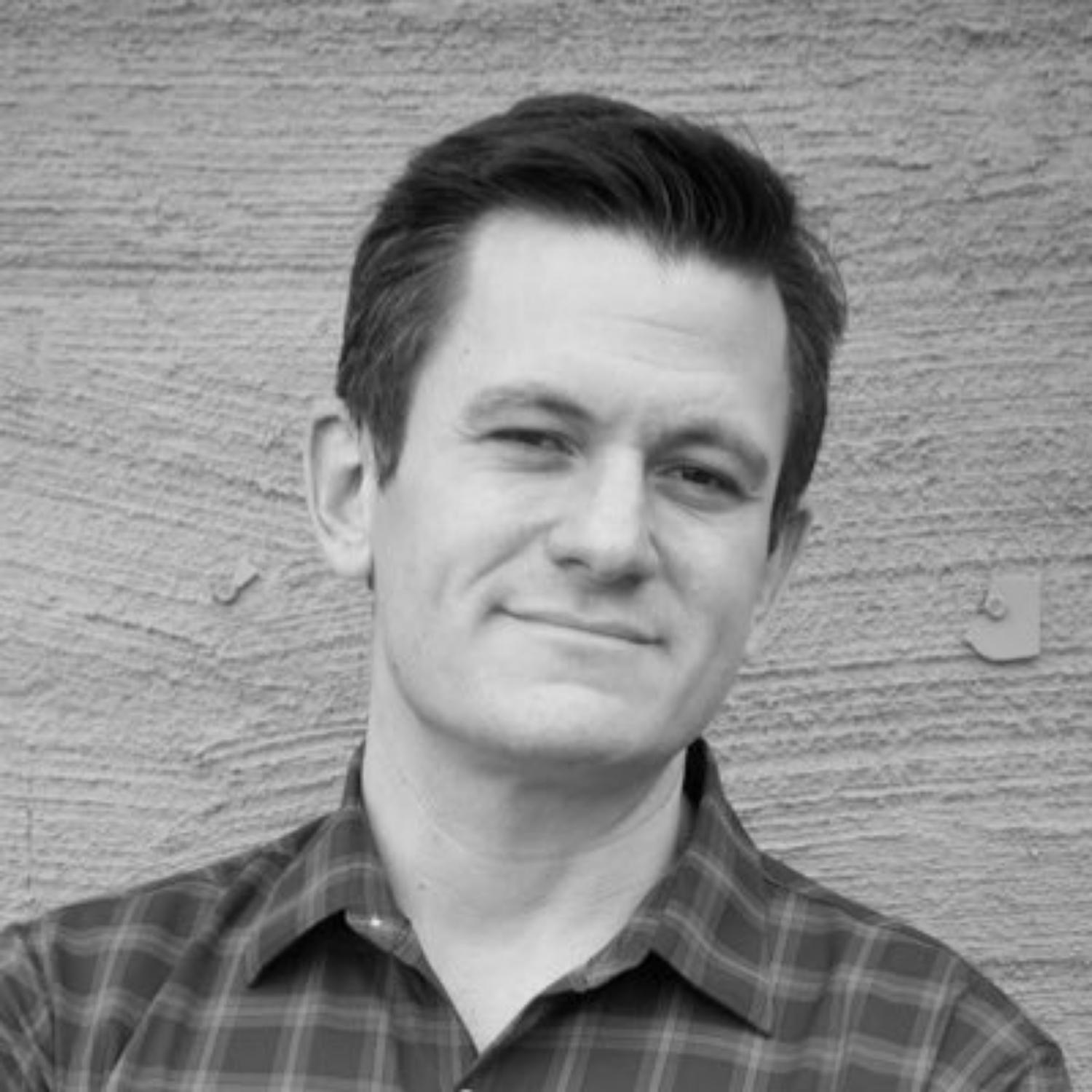 David Wachs - Founder and CEO of Handwrytten
In this episode of The Remarkable Project Jay speaks with self-confessed entrepreneur and Handwrytten founder David Wachs, about why a communication that people keep and display remains special, how a 'full stop thank you' works, and the value of shining a light on 'time spent'.
Summary
A serial entrepreneur, David Wachs' latest venture, Handwrytten, is bringing back the lost art of letter writing through scalable, robot-based solutions that write notes in pen to help brands and people connect. Developed as a platform and used by major meal boxes, eCommerce giants, non-profits and professionals, Handwrytten lets customers send notes from CRM systems such as Salesforce, websites, apps, or through custom integration.
Prior to his current initiatives, David founded Cellit, a mobile marketing platform and mobile agency. Under his leadership, the business became a leading player in the mobile marketing space and invented the concept of mobile customer relationship management (Mobile CRM). Before being sold in 2012, Cellit developed one of the most robust and widely used mobile marketing platforms in the world, delivering millions of SMS and MMS messages to consumers daily.
David is also a frequent speaker on marketing technology and has presented for the Direct Marketing Association, South By Southwest, Advertising Research Foundation, and the National Restaurant Association. He's been interviewed by The Wall Street Journal, USA TODAY, Variety, Washington Post and many more.
Both Handwrytten and Cellit were on Inc. Magazine's Inc 500 list of fastest growing companies, and David now writes for Inc. Magazine with his column "Stepping Away from the Day to Day".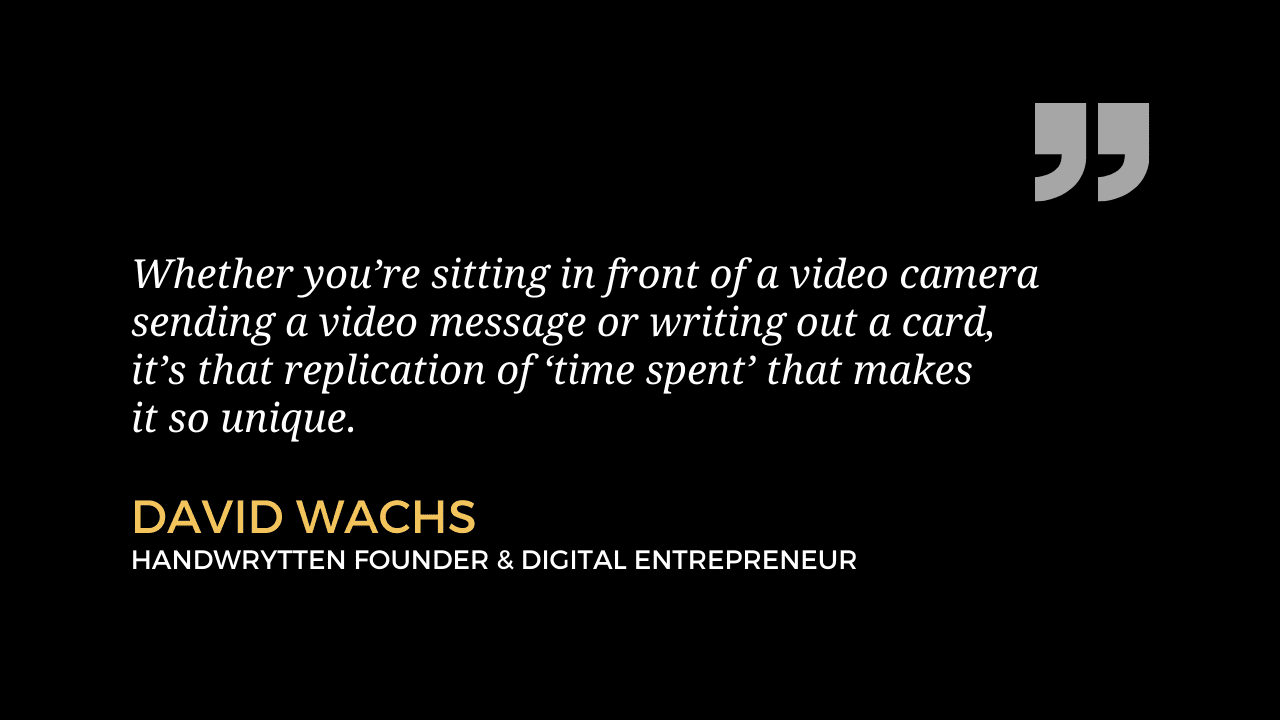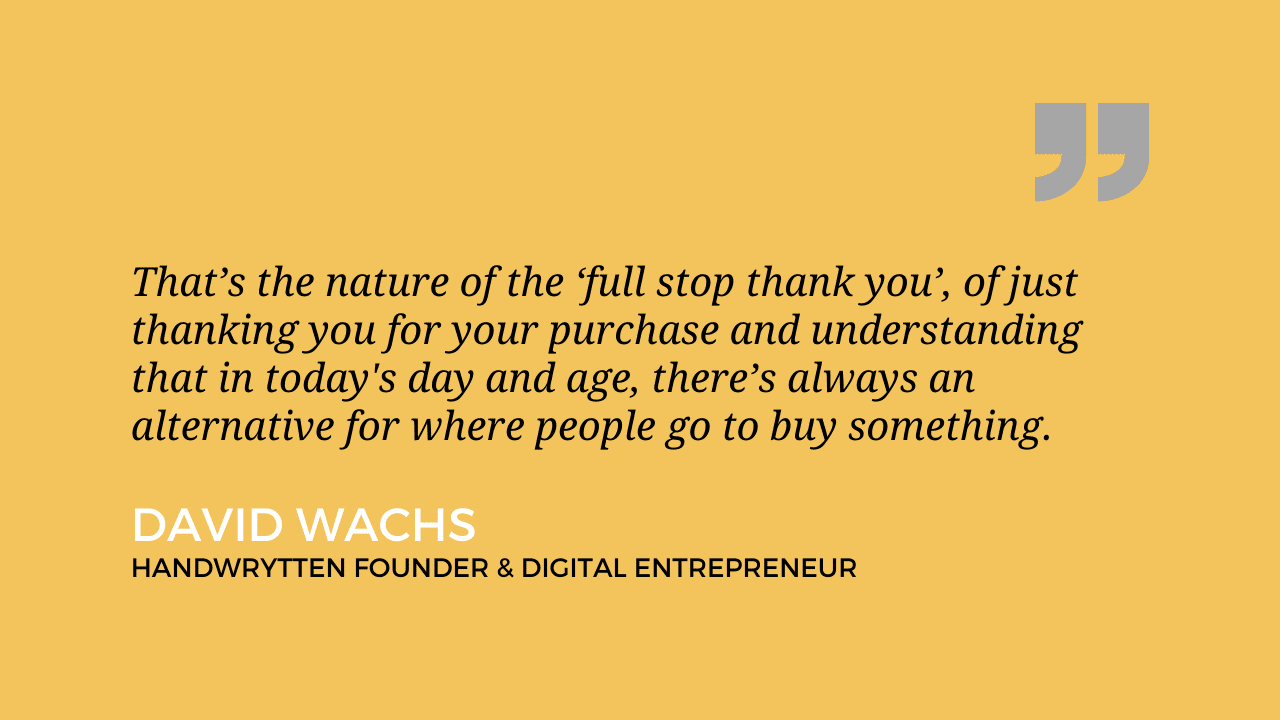 Remarkable Takeaways
Why curating and creating communications that people feel inclined to keep and display, dials up the stickiness of their messaging.
How to find a sweet spot between content, cadence and call-to-action in personalised thank yous, and when to introduce branding.
The value of leaning into the concept of 'time spent' to convey additional warmth of intention to customers
Connect with David
Learn more about Handwrytten via their website
Check out the latest news and content from the platform on their Twitter, Facebook and YouTube pages
Find David on Linkedin