This Podcast seeks to answer one simple question.
How do you build a business that people feel compelled to talk about?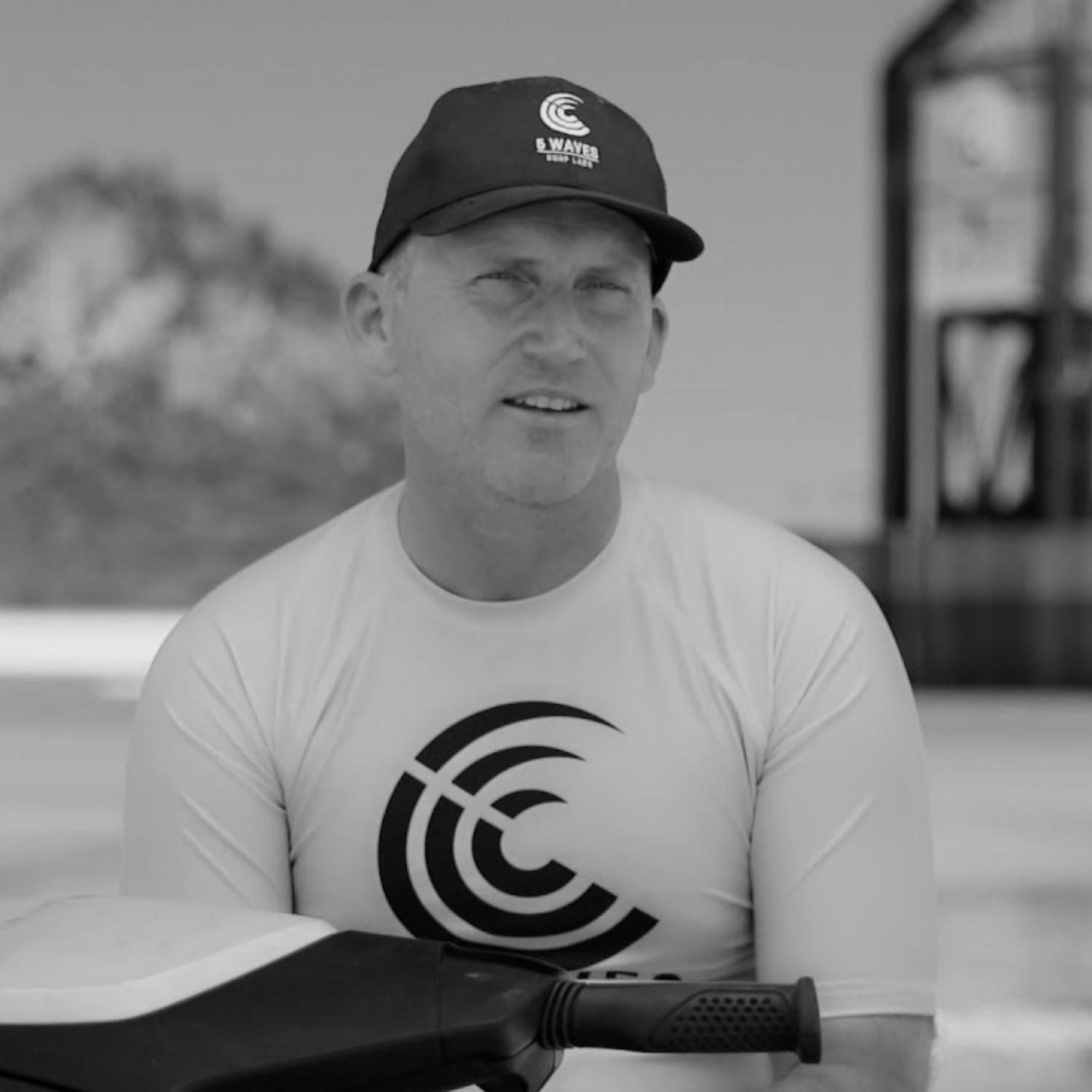 Aaron Trevis - Founder and CEO of Surf Lakes
In this episode of The Remarkable Project Jay speaks with Aaron Trevis, Founder and CEO of wave riding innovators Surf Lakes, about why truly big ideas demand equally oversized belief, how to turn roadblocks into speed bumps, and the power of surrounding yourself with the right people.
Summary
As the Founder and driving force behind the Surf Lakes project, Aaron Trevis has been instrumental in stewarding the journey of this technology concept from ideation to start-up and on to the global entity that is evolving today.
Surf Lakes as an idea was born in 2013 from what Aaron would later describe as 'a ripple' – he was throwing rocks into water with his kids when it hit him, and a lot of research into how nature makes waves and how one swell interacts with multiple reefs and beaches. As a keen surfer himself, he has a well-stated mission to take waves to the masses so that the thrill of surfing can be shared and enjoyed by anyone regardless of ability or location.
Beyond surfing, Aaron boasts a diverse leadership, management and consulting background, covering underground coal mining, executive search and national leadership of a large not-for-profit organisation. He is a qualified Mining Engineer and Graduate of the Australian Institute of Company Directors, and also an accomplished public speaker.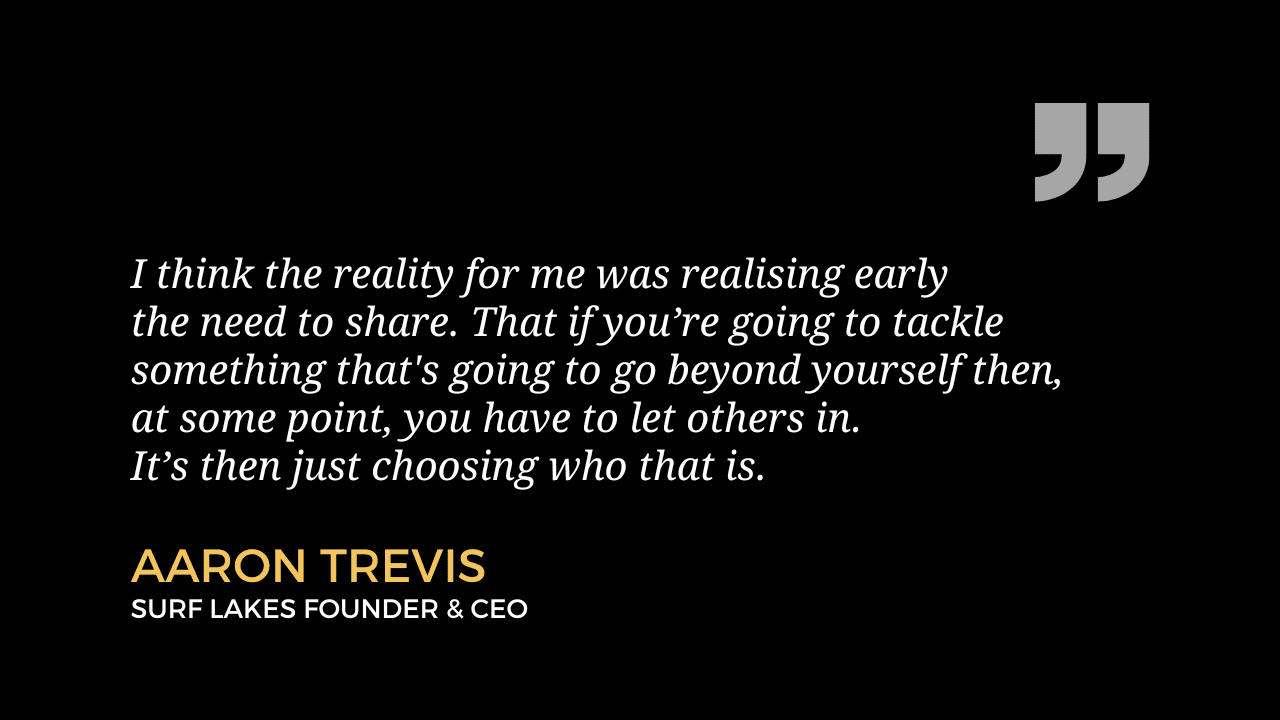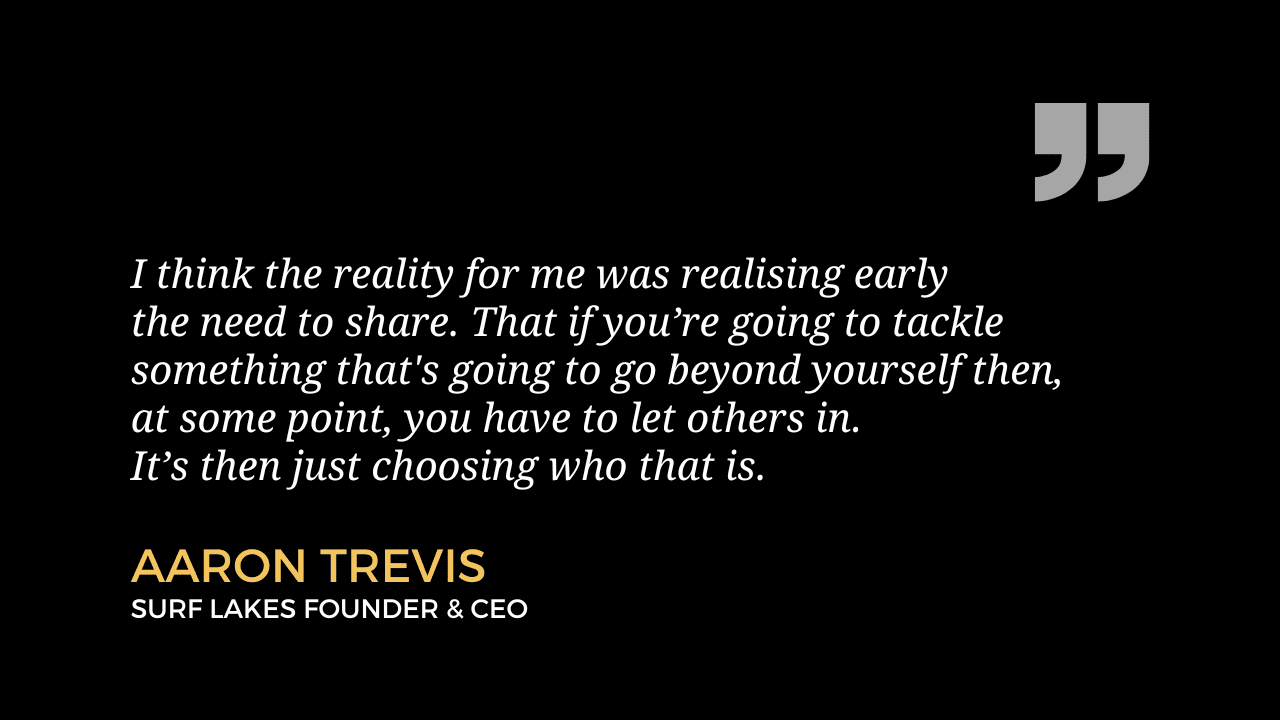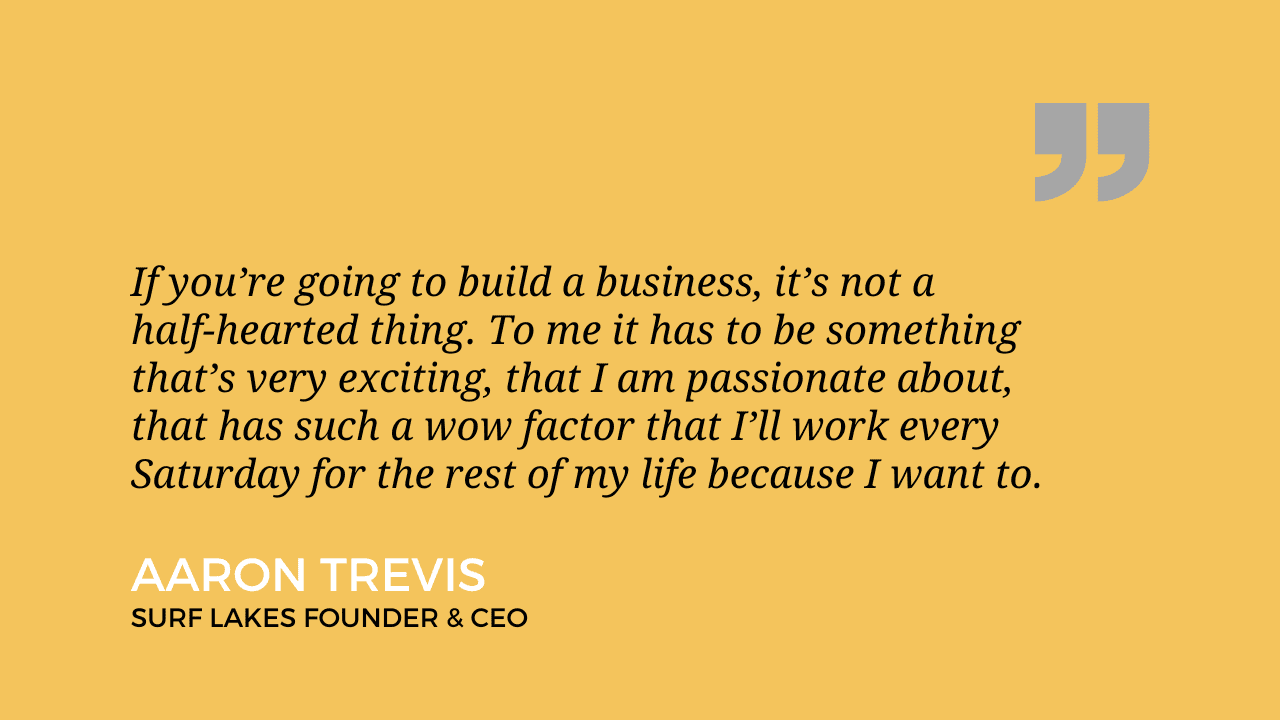 Remarkable Quotes
"Be courageous enough to step out and say "no, actually we want to build an incredible experience, not just technology, and we want you as the guest to come out of it better than you came in."
"I think the reality for me was realising early the need to share. That if you're going to tackle something that's going to go beyond yourself then, at some point, you have to let others in. It's then just choosing who that is."
"If you're going to build a business, it's not a half-hearted thing. To me it has to be something that's very exciting, that I'm passionate about, that has such a wow factor that I'll work every Saturday for the rest of my life because I want to."
Relevant References
The company that helped Aaron with understanding their company lifecycle - https://adizes.com.au/

Connect with Aaron
Find him on Linkedin
Learn more about the Surf Lakes project via their website and follow them on Instagram